Perhaps you know about the Rosario Islands, the underwater National Natural Park located just 45 minutes by boat from the city of Cartagena. So, on your trip to the walled city, this is a destination that we definitely recommend you include in the exploration itinerary aboard the private rental boat.
In the middle of the National Natural Park, made up of 28 islets, islands and keys; is Playa Bendita. This beautiful place is known as: "An island of Truth", which, a difference from other places with the name of "island", Playa Bendita, it really is.
If you rent a private boat, you surely want to know the best places during your trip. Here are some reasons why we recommend you visit "An Island of Truth".
Playa Bendita is a private island, so you will be away from the crowds and merchants who permanently stalk visitors, as they are in other places.
From your boat, we have the opportunity to see beautiful natural landscapes, both on land and in water. You can also see some places that have marked history, not only in Colombia, but in the American continent.

This private island, with beautiful and clean white sand, has three beaches with the option of choosing the place you consider, with the best location and the best view of the place.
The island has an accommodation service, so you can enjoy a dreamy sunset and sunrise in the midst of amazing landscapes. From four in the afternoon to eight in the morning, the island is exclusive for those who take this service, which has 24-hour service personnel.

The island's restaurant service offers you delicious authentic dishes of Caribbean cuisine.
Among other additional services found in Playa Bendita, are: the bar to enjoy delicious drinks in total and intimate tranquility. A spa to complement your relaxation experience and a gift shop to take with you the best memories.
The natural environment of the island offers you the possibility of taking an ecological tour.
With your visit to Playa Bendita, you are supporting an ecological project that consists of protecting the eggs of sea turtles and their ecosystem, with the firm intention of stopping their extinction process.
You will love visiting Playa Bendita, so if you decide on this destination and want to add some luxury services, contact us right now! We are waiting for you to organize every detail of your special trip.
Our Tours to the beautiful Islands!
We've got a very nice selection of tours especially made for you. Combining the cultural with the fun and exciting side of Cartagena.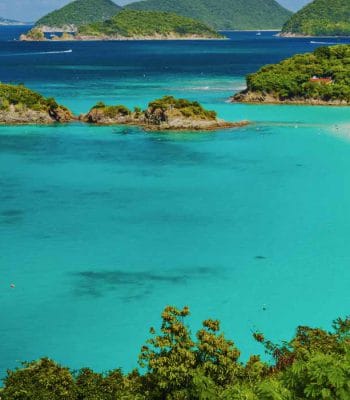 For expert advice or for a customized quote, please free to contact us.
Cartagena Villas  – Carrera 7 – Nr.38 – 82
130001 San Diego, Cartagena – +57 310 670 1412 
office@cartagenavillas.com
Chamber Of Commerce / N.I.T.#90.1312.018 – Registro Nacional de Turismo: #74818
Handpicked Villas & Colonial Houses

Only the best prices & conditions

 Locally Experienced Travel Agents

 Personal Service
Error: Contact form not found.